Designing pneumatic solutions is our mission, supporting you to make the best use is the key to success!
Join our virtual training and learn everything about the industrial pneumatic automation sector.
5 Modules to understand the main physical laws which rule pneumatics, the construction features, the tecnical characteristics and the potential final applications of standard actuators, valves, manifolds and F.R.L. units.
At the end of the webinar, we will show you the previews of the Vesta catalogue, the special products & custom-made and you will receive our official certificate.
Request your free session: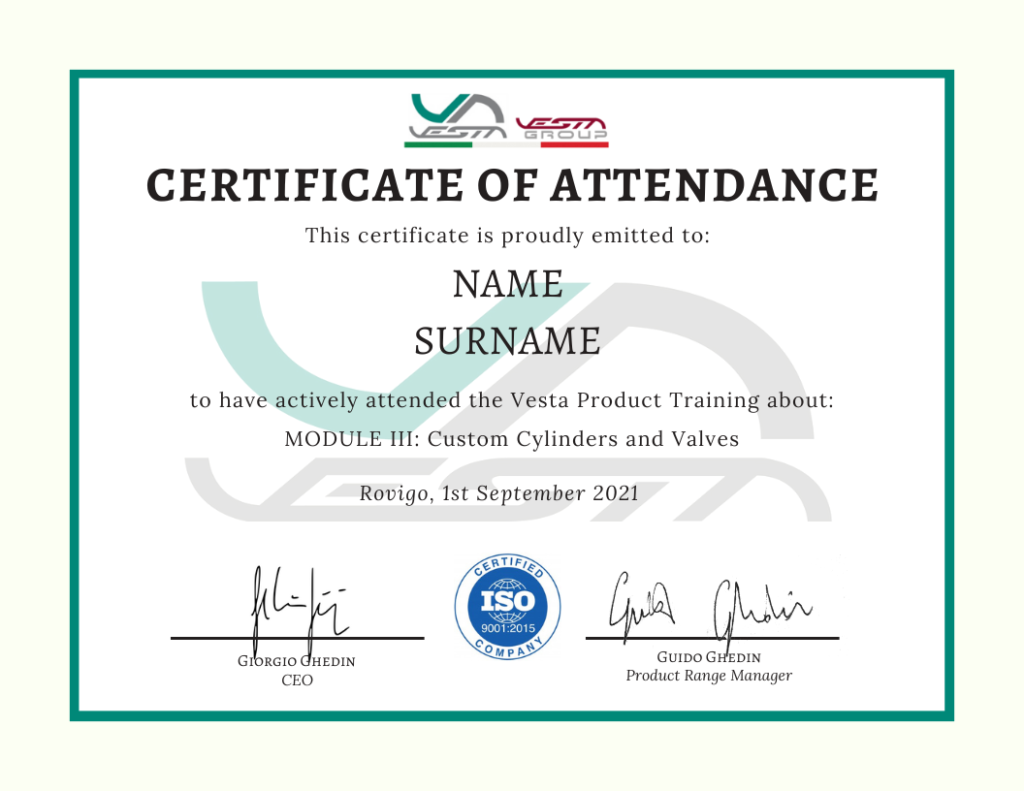 MODULE #1: THE BASICS OF PNEUMATICS
In this lesson, we explore in depth the basics of pneumatics, describing the phisical laws and the mechanical mechanisms which rule the functioning of pneumatic cylinders , valves and frl units.
We will understand how a pneumatic system works, its main elements, how to generate forces with the air pressure and how to increase/decrease a linear motion with quick exhausts and flow regulators.
Fill out the form
and request to partecipate our training